Many SMEs, including those in engineering and automotive, are at a crossroads with their sales and inventory management processes. And, because of the pandemic last year in 2020, businesses either rapidly slowed down or accelerated. 
Manual processes are also making it more challenging to adapt in a time where disruptions are everywhere. By relying on manual processes, businesses are subject to increased human errors, delays and cost of production. On top of that, an increasing number of B2B consumers are demanding a more B2C experience with seamless and efficient service that manual processes are unable to provide.
Hence, a customised inventory management solution will empower your business to maximise results by automating the business rules that are right for your company, while ensuring the scalability, affordability and expandability that your customers are expecting in today's technology-driven world. 
And lucky for you, we, at Q-Zone Tech, have developed the inventory management solution for you!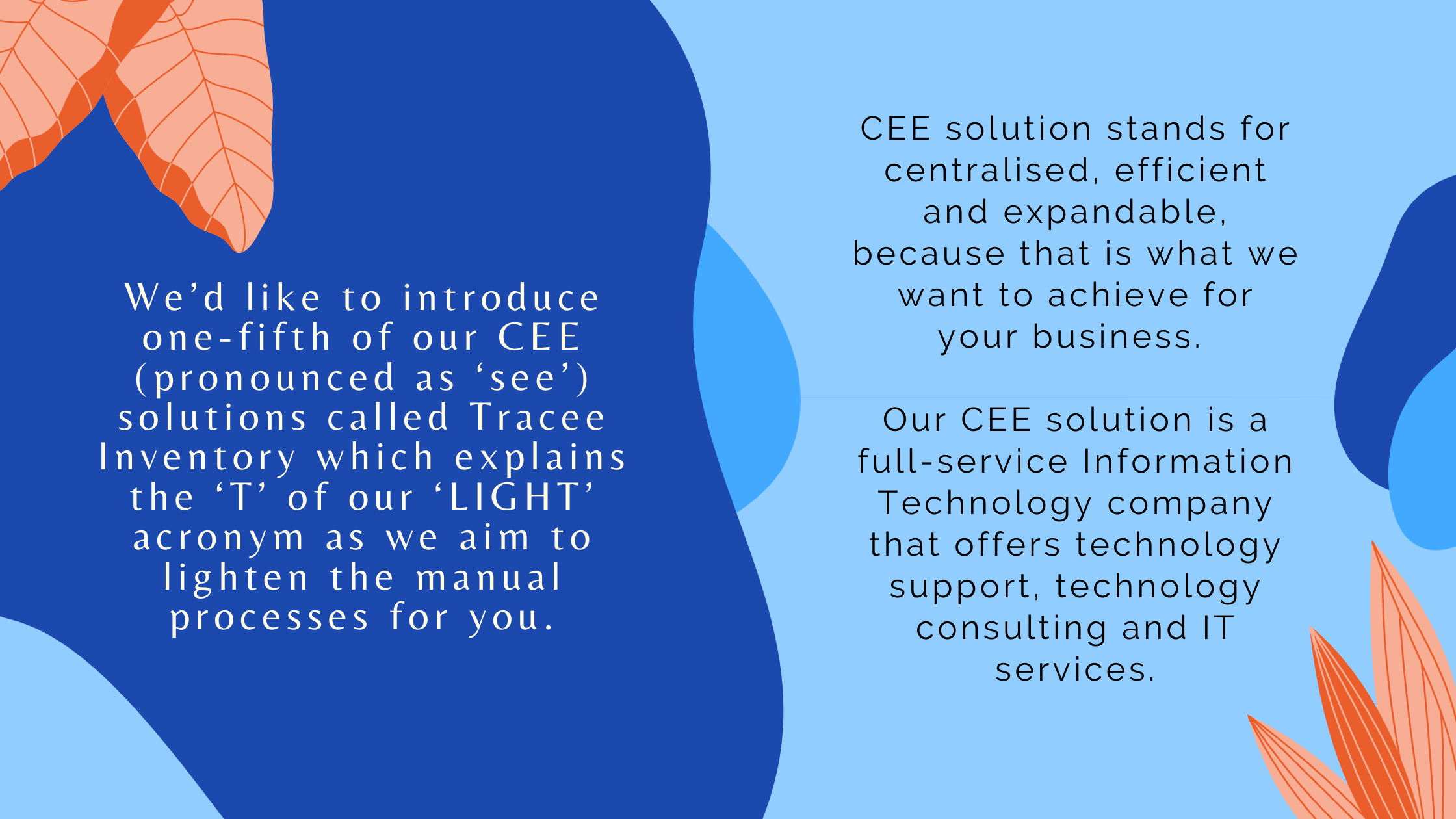 What can Tracee offer you? 
Streamline processes 
With high visibility and accessibility of products, and easy management across multiple locations, and easy integrations with existing POS systems or other Sales Channels helps to streamline the whole process and keep track of real time inventory.
Space optimisation
Users can set up designated spaces for specific products that optimises routes for the picking of particular items, mapping the warehouse space, organising and tracking products as it moves throughout the warehouse.
What can Tracee provide you with?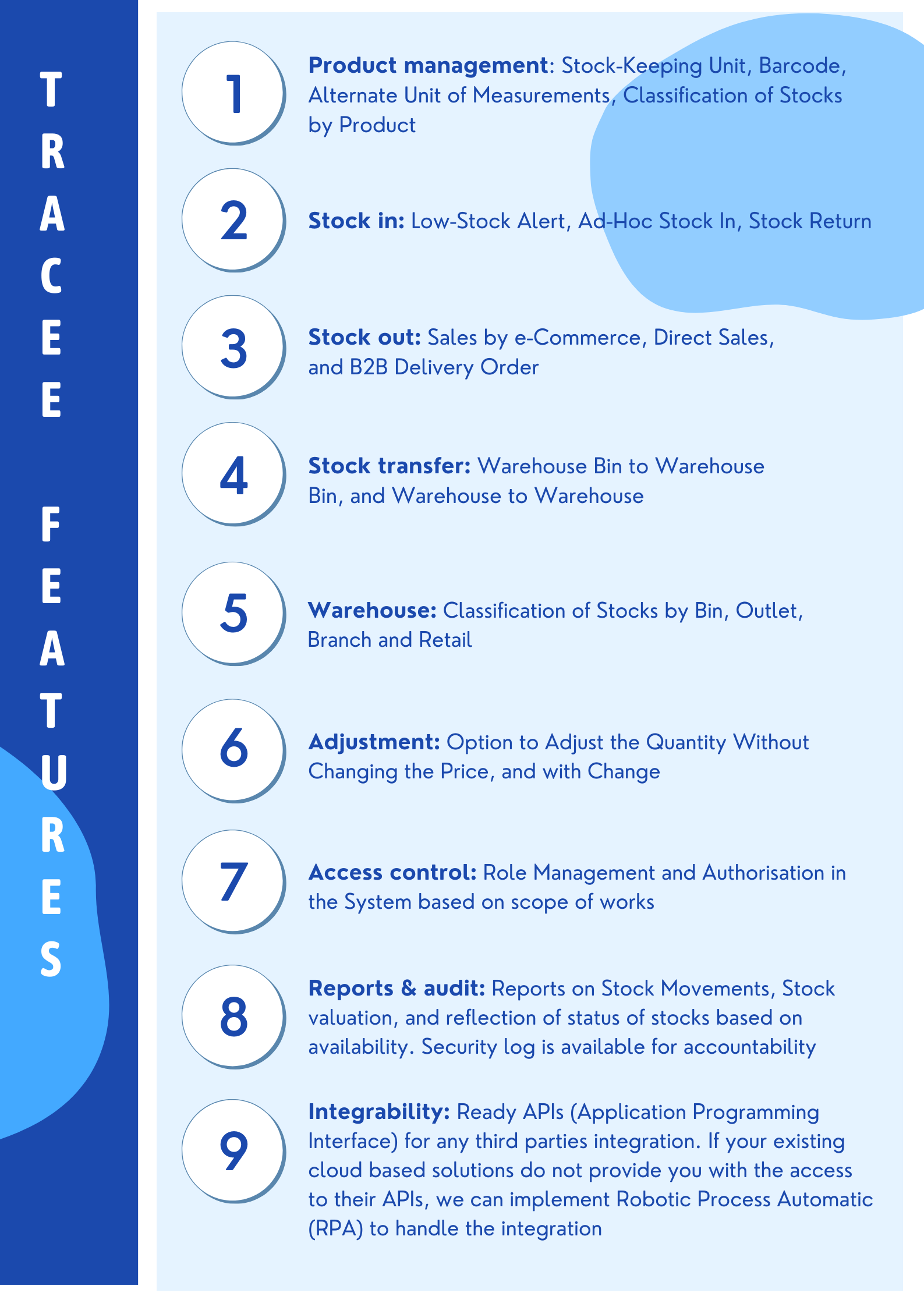 As we return closer to a state of post-pandemic normalcy, the great test of the inventory management system will be put to task to meet the experience your customers are demanding. 
The question is, are you daring enough to break out from the norm of using legacy inventory systems that you have since been using and replace it with modernised technology stack to improve your business's agility?