Previously, we talked about what marketing is, the 7Ps of marketing, and some of the consequences of not having marketing plans for your business. Have you wondered about the process behind marketing? How exactly is it done? Is it a one-time effort, or is there a need for consistent effort over a period of time? Should the focus be on the customer or your company?
While you might be pondering these questions, let us walk you through the 4 steps of the marketing process for you.
Step 1
Strategic marketing analysis refers to understanding and researching your target market.
Step 2
Marketing-mix planning, talks about the 4Ps of marketing which I had written about in the previous article. They are basically the components to look at and improve when marketing, product, price, place and promotion.
Step 3
Marketing implementation refers to converting your marketing strategies into real-life practice, driving useful results.
Step 4
Marketing control refers the monitoring your marketing performance. Evaluating your marketing performance is critical, to know which areas to improve.
Companies That Are Utilising Marketing
Let's take a look at some companies that are best at marketing. One of them is Nike. Nike sponsored famous athletes, raising the awareness of their brand to its relevant audience. Why athletes? You might ask. Nike is a sports brand, and its audience will be people who are interested in sports, hence it is advantageous for Nike to use athletes as an instrument to reach their relevant customers.
Another company will be Apple, where marketing is focused very much on their customers while also creating a vision that their products are useful. Their movement showed customers that there is a need for their products to enhance their lives.
Coca-Cola is another company that has utilised marketing well. Although their product is just a fizzy drink, and there are numerous fizzy drinks out there, Coca-Cola is still very recognised by many out there. Why you may ask. Well, that's because Coca-Cola emphasises more on marketing their brand than their product.
Difficulties in Marketing
Marketing can be extremely beneficial for your business especially when you're just starting out. However, there are some challenges that you will face as a business.
Firstly, it will be not having a clear strategy to reach your goal. Marketing does not alone but it comes with a plan. Knowing your objective, and target audience and understanding their usage of media will be advantageous. This will make your marketing more targeted towards the relevant audience for your business.
Secondly, a common challenge especially for younger companies will be the lack of time, resources and manpower to do marketing. Marketing isn't just a one-time effort but it has to be done consistently over the lifespan of your business.
Another challenge will be keeping up with trends. Your business should always be moving forward and not stagnant. For example, you should not only market through traditional media but digitally through relevant social media platforms.
Lastly, will be the difficulty in tracking your ROI (Return On Investments). If you have no clue where your leads and sales are coming from, then it will be difficult to look for the areas to improve on your marketing.
Unsure about utilising marketing for your business? Contact us through our email at
info@qzonetech.com
for more information on our marketing services.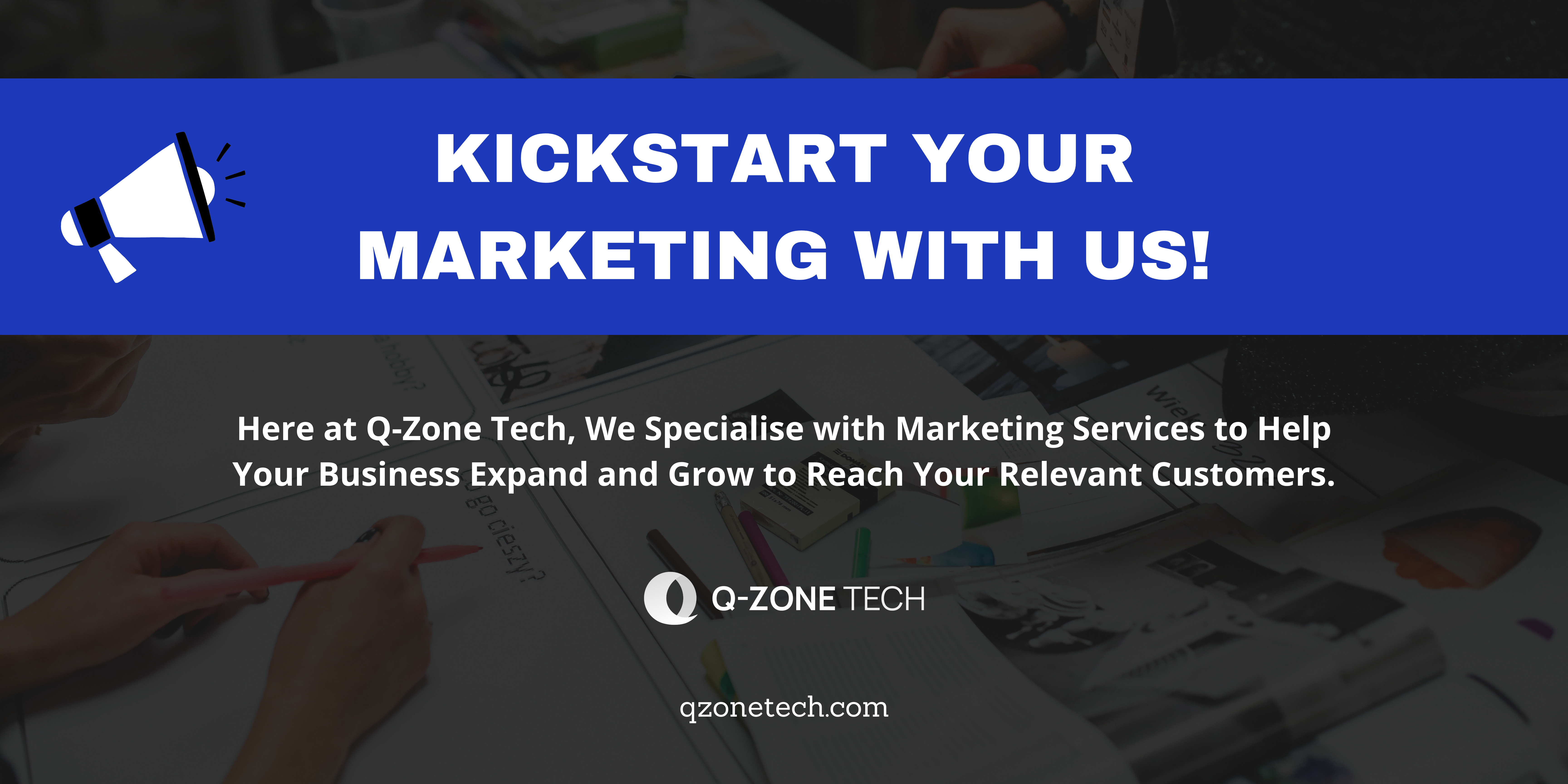 References
Jackson, J. (2021, September 30). 5 Common Marketing Problems and How to Fix Them | BizTraffic. Digital Marketing and Website Design | BizTraffic – Drive, Capture, Convert. Retrieved May 17, 2022, from https://biztraffic.com/5-common-marketing-problems-and-how-to-fix-them/
marketing – The marketing process. (n.d.). Encyclopedia Britannica. Retrieved May 17, 2022, from https://www.britannica.com/topic/marketing/The-marketing-process
Seabrook, A. (2021, August 17). What You Can Learn from Coca-Cola's Marketing Strategy. Revista Merca2.0. Retrieved May 17, 2022, from https://www.merca20.com/what-you-can-learn-from-coca-colas-marketing-strategy/