Mobile applications have become increasingly pervasive in recent years. How mobile applications perform alongside backend service infrastructure plays an important role with multitudinous businesses today. Many business models such as ride hailing apps, food delivery platforms, booking apps, heavily rely on personalised mobile applications to increase user engagement.
The idea of having a mobile application has always been to bring about convenience for users. Needless to say, mobile applications have been overlooked as there is so much more to mobile applications than meets the eye.

Mobile applications
A mobile application, commonly referred to as mobile app, is a computer program or software application designed to run on mobile devices. It provides users with similar services to those accessed on computers. However, it is not limited to online shopping, social media platforms and entertainment etc. Mobile applications can be developed to cater to the needs of whoever that wants to have their very own mobile application.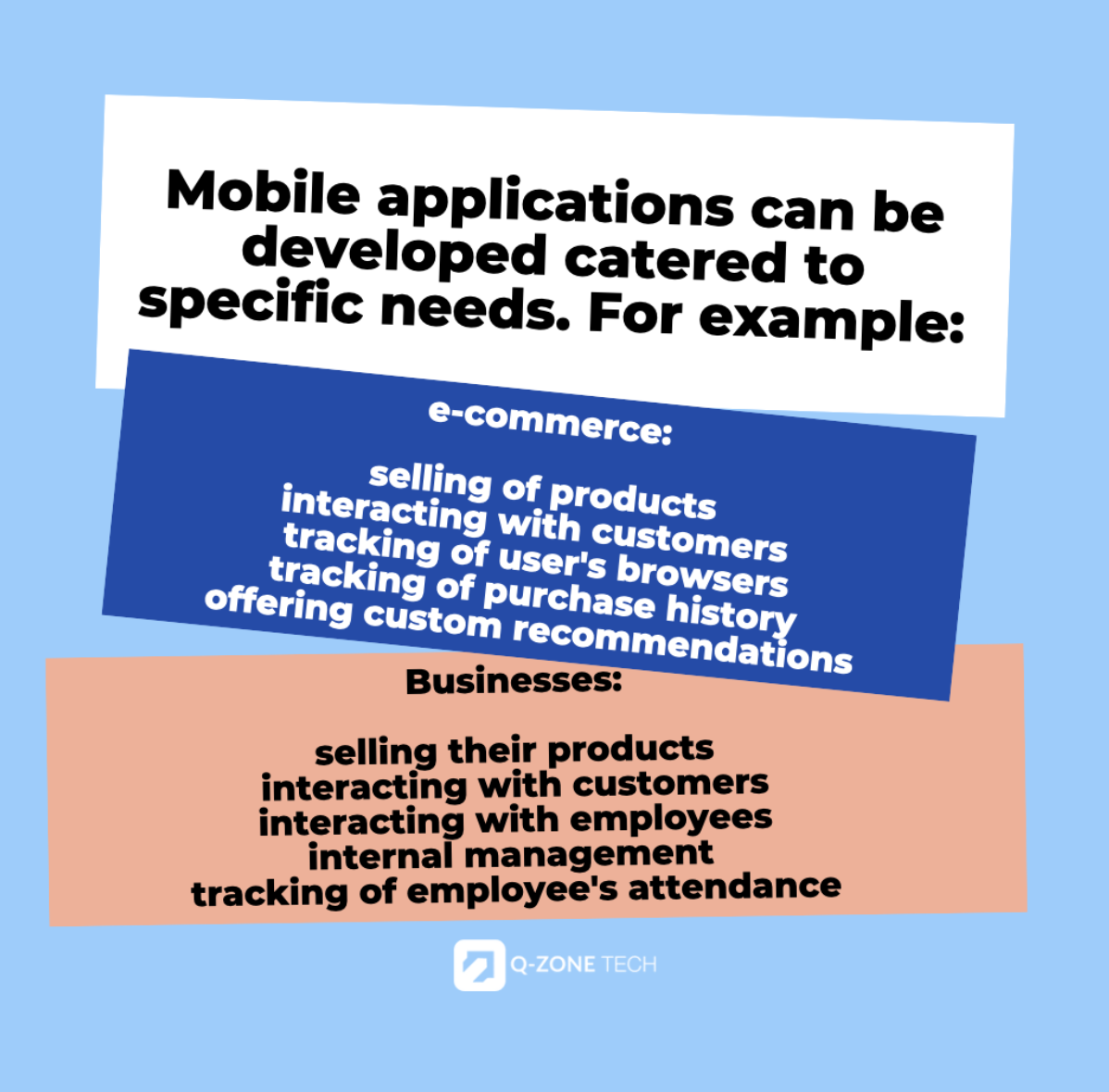 Benefits of mobile applications
Unlike websites and channels, a mobile application is so much more reliable, personalized, and convenient. Considering they are downloaded on your phone, you can simply use them anywhere, on the go. There are various benefits of having a mobile application catered for your business needs. These benefits are namely,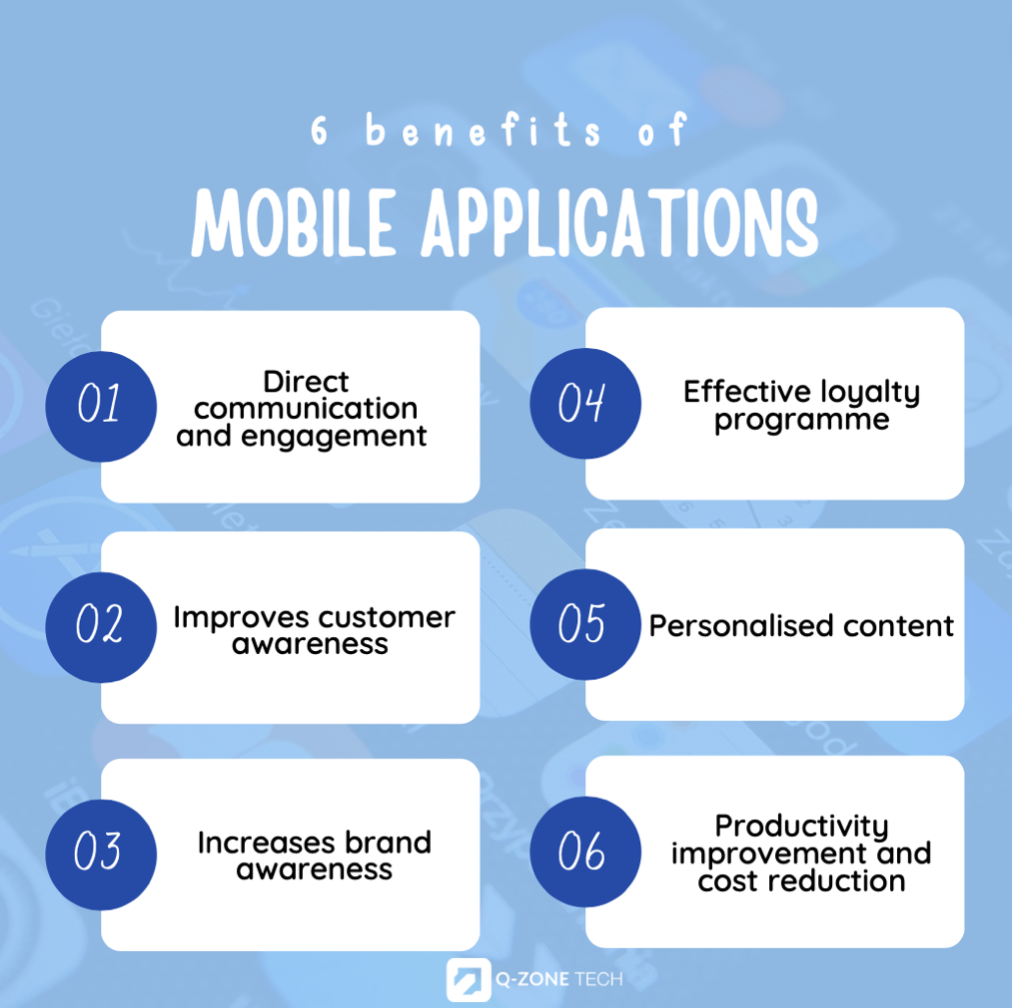 Disadvantages of mobile applications
As nothing in this world is perfect, there are, too, disadvantages of mobile applications. Mobile applications do not substitute websites. Hence, planning, creating and developing both a website and a mobile application costs double the effort as well as money. With mobile applications, you would have to worry about the update and maintenance efforts of the mobile app. They have to be updated regularly to be compatible with various mobile devices and software versions. 
Are these disadvantages causing you to ponder twice before developing a mobile application for your business? Rest assured, because here at Q-Zone Tech, we have intangible solutions for you! Think of it as a win-win situation.