Before we dive deep into the world of Health and Wellness, what is Process Redesign?
Process Redesign is related to how companies run your business today so that you can improve for tomorrow. At Q-Zone Tech, to begin Process Redesign, we have to understand, merge and solutionise the information we collected.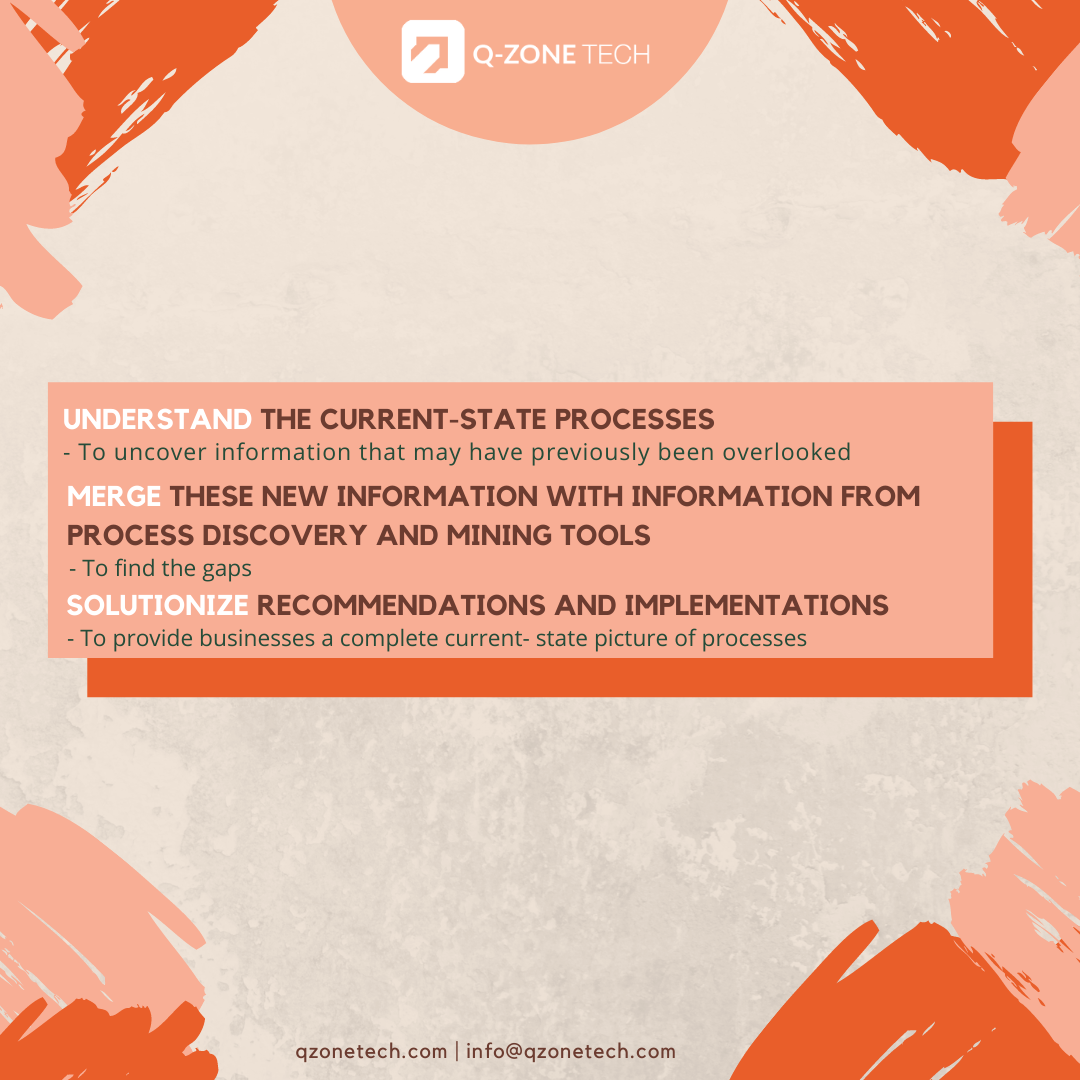 Our strategy is to understand business's current processes, various gaps and identify opportunities for automation. Upon conducting extensive research data and collection, a suitable solution will be proposed to cater to your needs for implementation.
There are mainly 4 steps for Process Redesign: 

Processes that have to be improved must be identified so that process sequences can be broken down into logical steps. 
Upon breaking them down, speak with key-mans to understand the flow and issue at hand and analyse the process model to find out its purpose.
As you cannot effectively and efficiently control, improve or transfer a process that you do not understand, the lack of process understanding leads to delayed schedules, extensive rework and increased cost.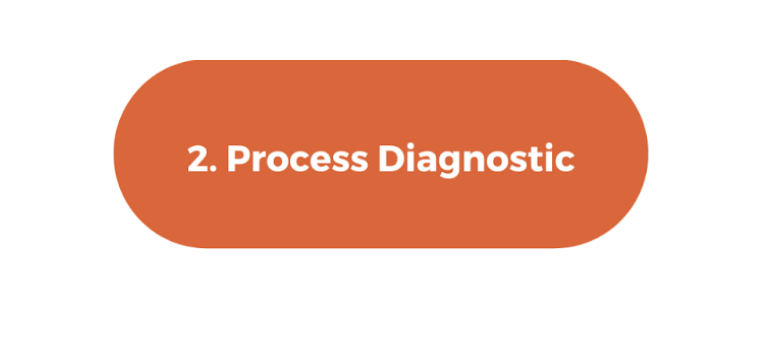 You have to identify:
Gaps, limitations and challenges of automation 

Personnels and departments handling personal information (PDPA)

Standard procedures that facilitate the flow of the process
Afterwards, find out why the process stops flowing at certain points and determine what are the necessary and possible improvements that can be made.

Objectively define what will be done and explain the activities without clinging to the personnels of the process. Unnecessary duplication of work efforts should be eliminated while outlining what should be changed. 
You are to document the expected results, gather all the information and model the new process. 
Efficiency is to be effective while using minimal resources but attaining maximum profits.
Process effectiveness

— How long does the process take? (

Time

); How much money and people power is used to complete the process? (

Cost

); What is the percentage of non-conforming output to total output? (

Quality

). 
Process efficiency

— Time spent producing the product, also known as, total lead time or value-added time, should show improvements. 
Process compliance

— A process indicator that focuses both on internal and external compliance. 

Internally, you will be able to gain insights into possible causes for bad output and begin to improve this metric. Externally, you can also ensure your facility and the broader company are protected from fines or other censure due to falling out of compliance.
Throughput time

— Also known as, total lead time, the total time from start to end of the process. It takes into account time spent waiting on materials, machinery downtime, and other delays in production. 

This will trace the journey from raw materials being pulled from the warehouse, along the production line. For a customer service process, this would look like the customer request being received, tracing through the ticketing process and up to a satisfied customer.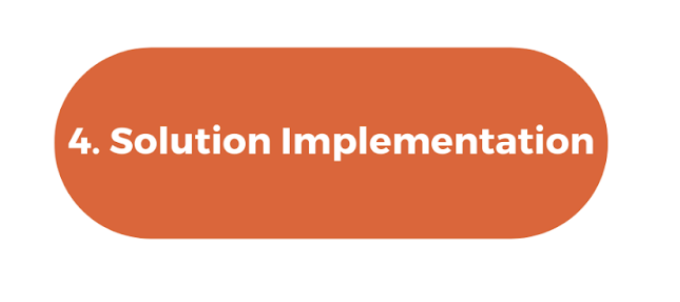 Based on the previous 3 steps, a suitable solution will be derived and implemented upon finalisation. The solution will be evaluated on targeted results and reviewed with personnels involved.
Solution should display improved performance and reliability from greater system stability and process automation, shortened processing cycles, and reduced response time for users.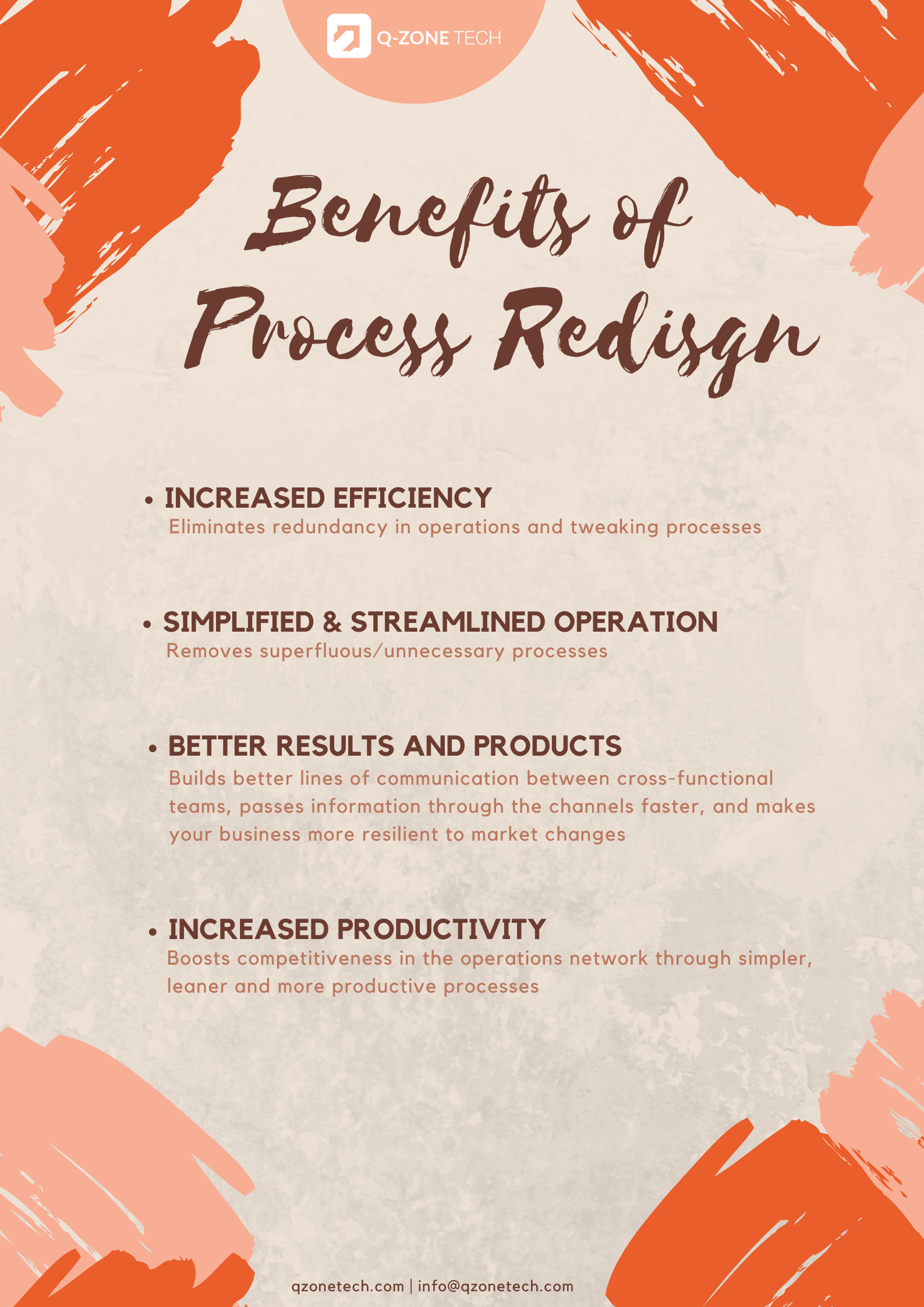 The world of Health and Wellness, from the eyes of someone close to you.
Now that we have discussed the 'what' and 'why' regarding Process Redesign, let's explore how one of the most reliable and effective brands in the health and wellness industry, has integrated Process Redesign into its business model to increase its productivity.   
Under the alias of BH, since 2010, they have been combining modern with traditionally-proven medicinal knowledge that enabled their professional health and nutrition experts to formulate a variety of solutions suitable to the needs and convenience of our community today. 
Essentially, their goal is to implement business automation solutions to meet increasing business demands and to improve company productivity in handling local capability. 
BH had 3 objectives in mind which were: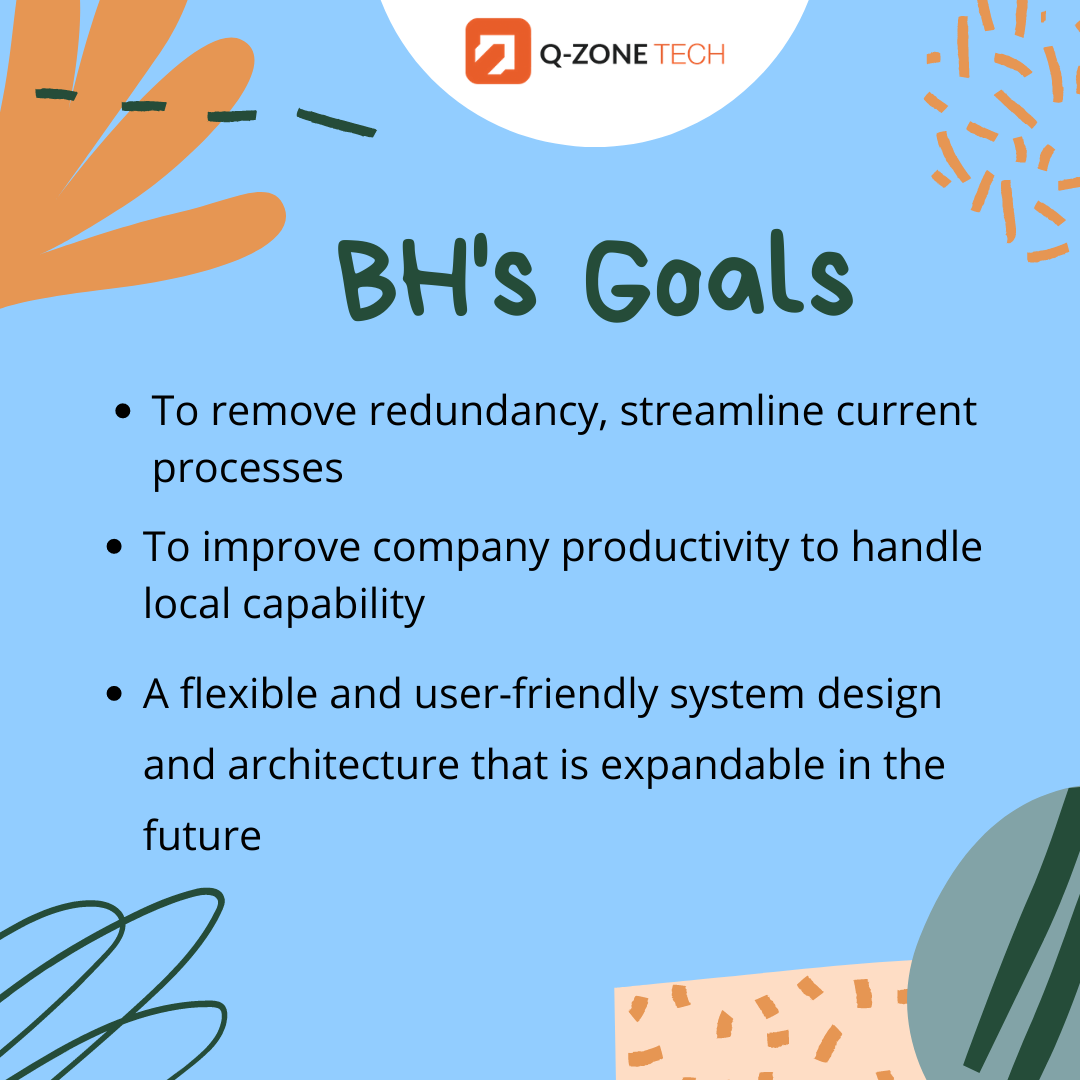 And, with the help of Process Redesign, they were able to obtain the following tremendous results for these objectives: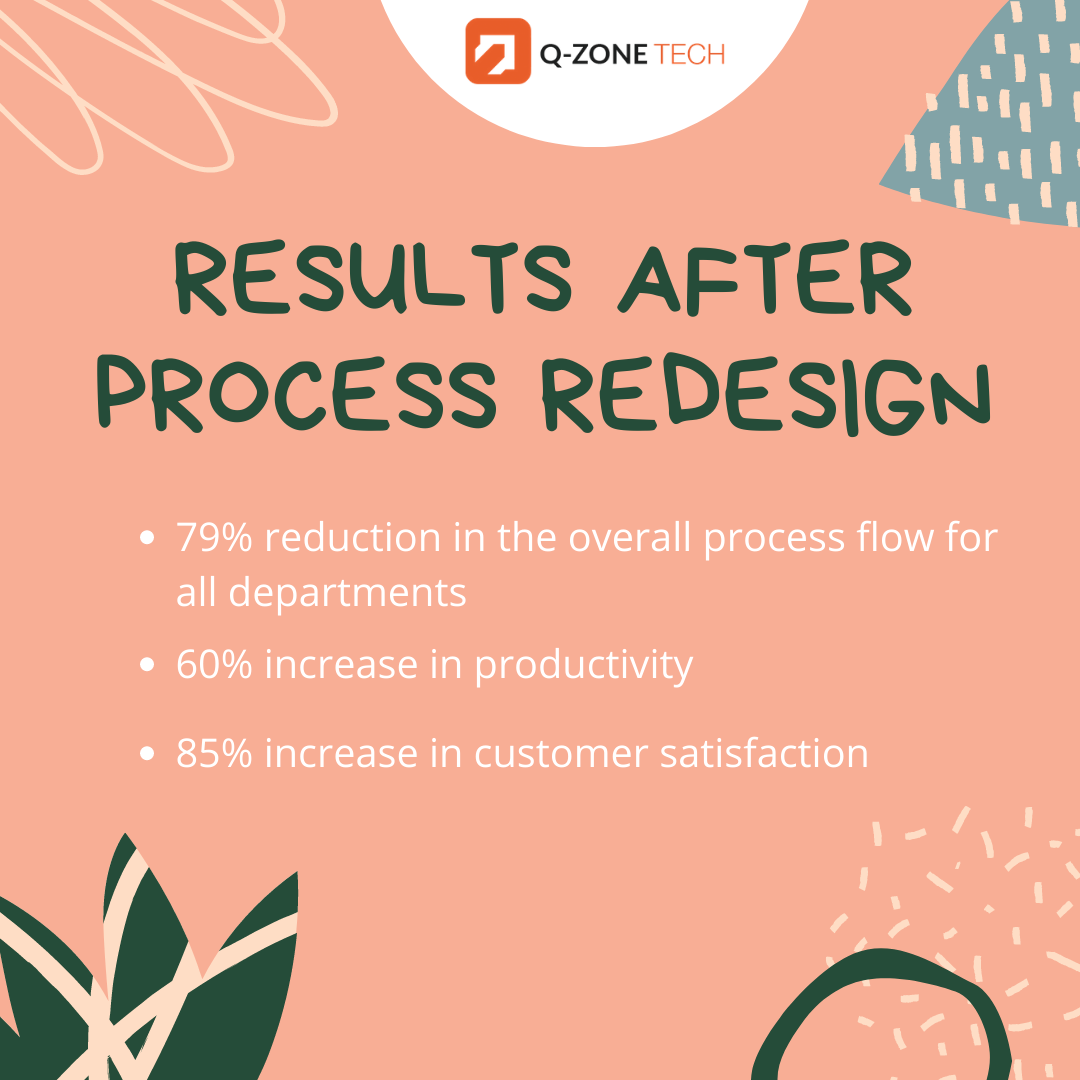 Now, wouldn't you want these results for yourself as well?
No matter what industry you are in, Process Redesign can work wonders for your business's future. With Q-Zone Tech, you can claim up to 80% grant support for your projects under the Enterprise Development Grant (EDG)!

So, come and chat with us today, and let us know what you have in mind! We, at Q-Zone Tech, are extremely open to discussions and sharing as we can discover new insights from one another.