Do you know what it was like for businesses to thrive in your great-great-great grandparents' time? Well, me neither. I have always wondered how people in the 50s or 60s managed to make their business a success without using the technology we are currently enjoying. 
In comparison to our very much digitalised world we live in today, social media marketing, cashless payments and many more did not exist then. Now, many states and countries are giving their local small and medium-sized enterprises (SMEs) a head start in integrating technology into their business models. 
SMEs are at the heart of Singapore's economy, representing 99% of all enterprises locally. 
While SMEs contribute nearly half of the city's Gross Domestic Product (GDP), a recent study revealed that many SMEs still face challenges in their digital transformation technology. 
And, we can all agree that March of 2020 was a significant turning point for many of us. The world has been changed permanently ever since the COVID-19 pandemic struck us, and one of its ripple effects has been the acceleration of digitalisation and innovation. 
However, SMEs in Singapore do not really have to worry about that. Why? This is because numerous digital up-skilling programmes, workshops and initiatives are being rolled out by the government and established firms to aid SMEs.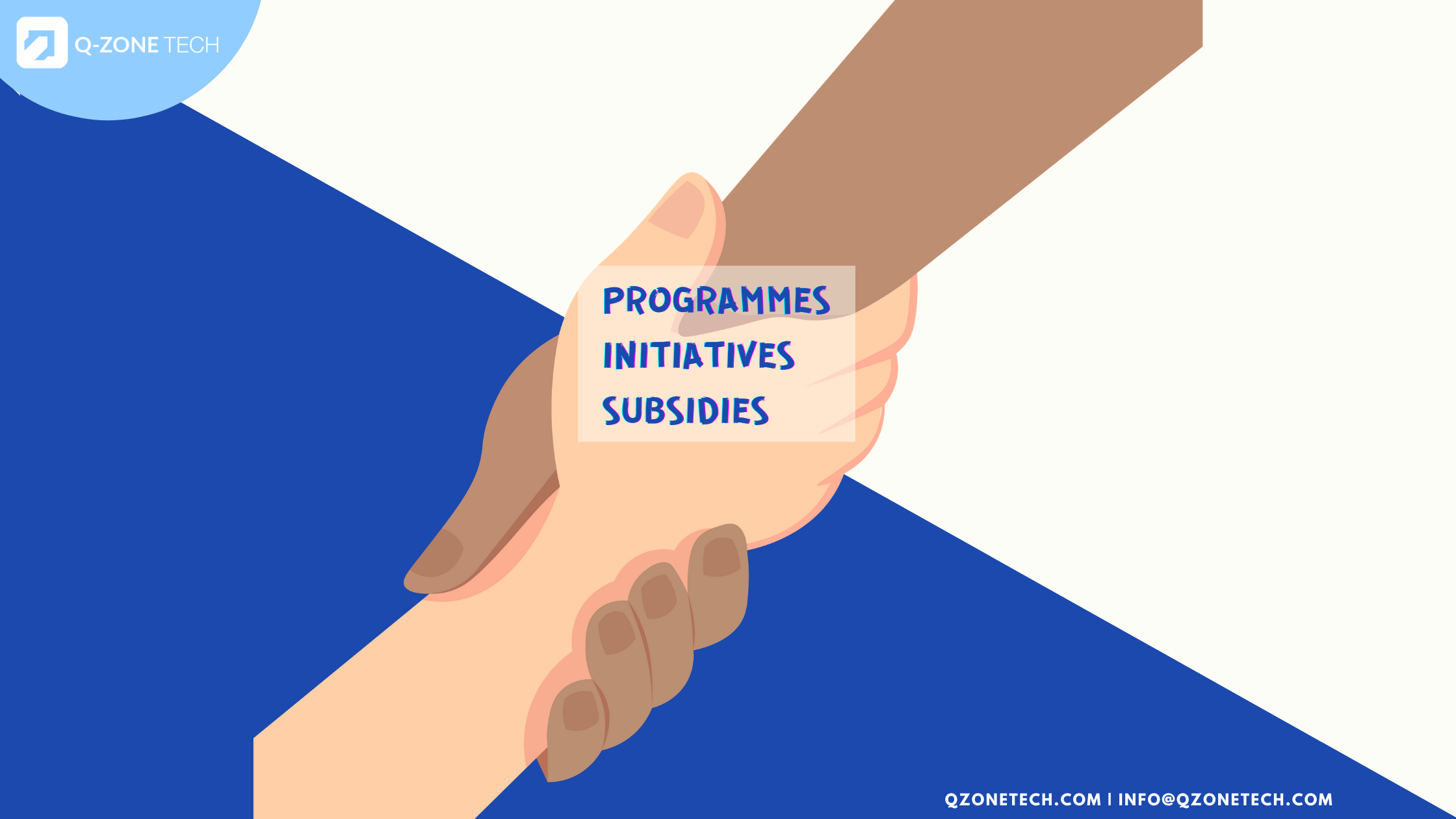 Here are 3 examples you may or may not be aware of: 

One of the key factors driving local SMEs' digital reach is the Government. Fortunately, it can be seen that the Government is very supportive in providing digital aid for SMEs in Singapore.
Infocomm Media Development Authority (IMDA) first launched the SMEs Go Digital programme back in 2017 and yet launched SMEs Digital Reboot programme just recently to help SMEs further deepen their digital capabilities. It involves offering digital resources and tools, training in key tracks of digitalisation and implementing on-ground support through workplace learning sessions. 
It is targeted to help 500 companies of all sizes by 2022, but will focus its outreach mainly on SMEs. Trusted learning institutes like NTUC LearningHub and The FinLab will be the ones extending their helping hands. The training will focus on digital communication and collaboration, workflow automation, process automation, data processes and visualisation, and digital marketing. 
A pilot reboot programme has already benefited 38 SMEs and 2 multinational corporations (MNCs) in improving the business productivity and growth. 

Besides directly helping SMEs through workshops and training, it is also essential for them to receive 'extra cash' in going digital. 
Lazada partnered with ESG to provide subsidies for local SMEs to move online via E-Commerce Booster Package. It was rolled out last year, and was reintroduced on May 16 this year, aiming to help retail businesses affected by the pandemic go online to diversify revenue streams and defray business costs. 
Retailers will be eligible for subsidies of 80% off qualifying costs, up to $8,000. The package includes content creation, product photography, store decoration, marketing and shipping credits, and an account manager. There are also two more packages that Lazada is offering for retailers to get on its platform, catering to specific needs of different businesses. 
Lazada and ESG aim to lower the barriers for retailers to build new digital capabilities, like digital marketing or product positioning which will help SMEs sustain their operations and boost their competitiveness beyond the pandemic. 

It is always said that — the younger generation is the key to future success. At times, it seems cliché. However, it is indeed true. As they will be the next ones shaping the climate for future generations, where advancements and skills are expected to be even better than what we have now. Ultimately, these young people will be future CEOs, doctors, lawyers, scientists and many more. 
Last December, #GetReadySG was born through the collaboration of Microsoft, Digital Industry Singapore (DISG), IMDA and SkillsFuture Singapore (SSG) to up-skill young Singaporeans for tech-enabled jobs. 
At Budget 2021, the Singapore Government reaffirmed the need for broader, more IT-relevant skills for greater employment opportunities. Holistic training programmes such as Java, Python and Microsoft Azure cloud computing skills are included in their curriculums to better equip these youngsters with greater extensions of digital skills. 
Gaining such skills will allow them to better manage their businesses in the future and incorporate the right technology. 
Without a doubt, SMEs are an integral part of Singapore's economy. Highlighting the fact that Singapore is a small and open economy, in which they heavily rely on imports and exports, sustaining the country for its future years while ensuring its competitiveness is imperative.
Come and chat with us today through our chatbot and share with us what you think about the initiatives that have been rolled out! At the same time, we can help you and your business to accelerate even further beyond these programmes.