Did you know there is a term that is called 'marketing yourself'? For example, you study extremely hard to be at the top in class. Your classmates would start to notice, be aware or possibly ask you for help in their subjects because of your expertise in that area. In business terms, being top of the class is something like a promotion that your classmates see. That is the reason why they want to connect with you. That is marketing yourself.
Using that same analogy, in the business world, businesses market themselves to consumers. In return, they will be interested to purchase their goods or services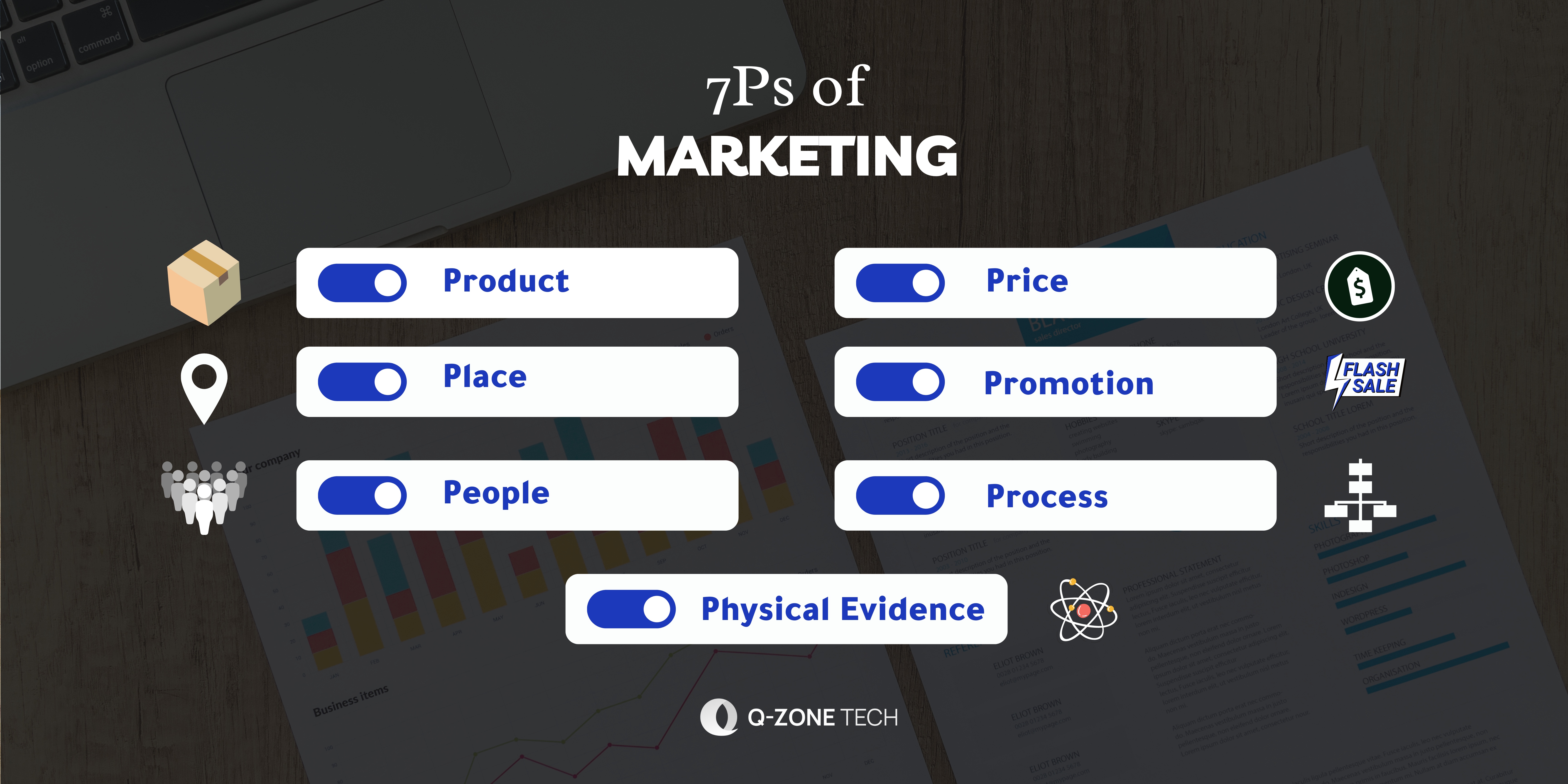 These are the 7 components you should look at when marketing your products or services to your customers. The first 4 are the main ones.
Product refers to the products or services you are selling to your consumers. How are your products beneficial to them? What problem does it solve for them? How does your product differ from your competitors? These are some questions to answer and utilise when marketing.
Price. You may think that price only refers to the price range of your products. However, it also comprises the time and effort your customers spend to acquire your products. The more valuable the product is, the more effort is spent by the customers to acquire that product. This will determine the pricing strategy for your business.
Place refers to where exactly customers buy your products from. Is it online or in physical stores? Are they buying using their mobile phone or a desktop to purchase? Which social media platforms are they using? By conducting surveys, you can utilise the results when marketing your products.
Promotion is a very likeable term for most customers out there because it is very attractive before the purchase. However, it must be utilised at the right time. For example, during festive periods, when customer volume is most for the purchase of goods.
Looking at how your competitors promote their products can influence your customers, hence it is important to be aware of them, learn from them, and find other means to promote your products.
Components That Businesses Forget About
People refer to the interactions your business has with its customers. It could be your customer service, brand ambassadors, the sales team or even the chatbots you have on your website. It is vital to make sure that these interactions with your customers attend to their needs and wants, ultimately solving their problems.
Process talks about how your products and services are being delivered to your customers. It has to be efficient and reliable. Customers will not like it when after payment is made, they are not being attended to, in return for a service or a product, that they are expecting. This is critical because you might lose your customers' trust.
Physical evidence follows through in the process. It refers to the proof that a customer has bought something from your business. It could be a receipt, invoice, or follow up email. It has to be evident and clear that you are even selling those products in the first place. For instance, having your own brand packaging for the products.
Consequences of Not Having a Marketing Plan
In a business, without marketing, there is no progress. Your business will be stagnant because there is no marketing plan to guide the promotion of your business. In other words, your promotions will be uncoordinated and ineffective. There is no marketing plan to access the market for your target audience and relevant marketing vehicles to utilise.
Another consequence is the difficulty in evaluating where your leads and customers are coming from. Without having a proper marketing plan, it may not be clear exactly which marketing approach is working for your business. You might end up investing in the wrong ones.
The end result is as obvious as it looks. Without marketing plans, you may not attract the right customers to your business because they are unaware of your promotions, products and services. This leads to a slowdown of your business.
Unsure about utilising marketing for your business? Contact us through our email at info@qzonetech.com for more information on our marketing services.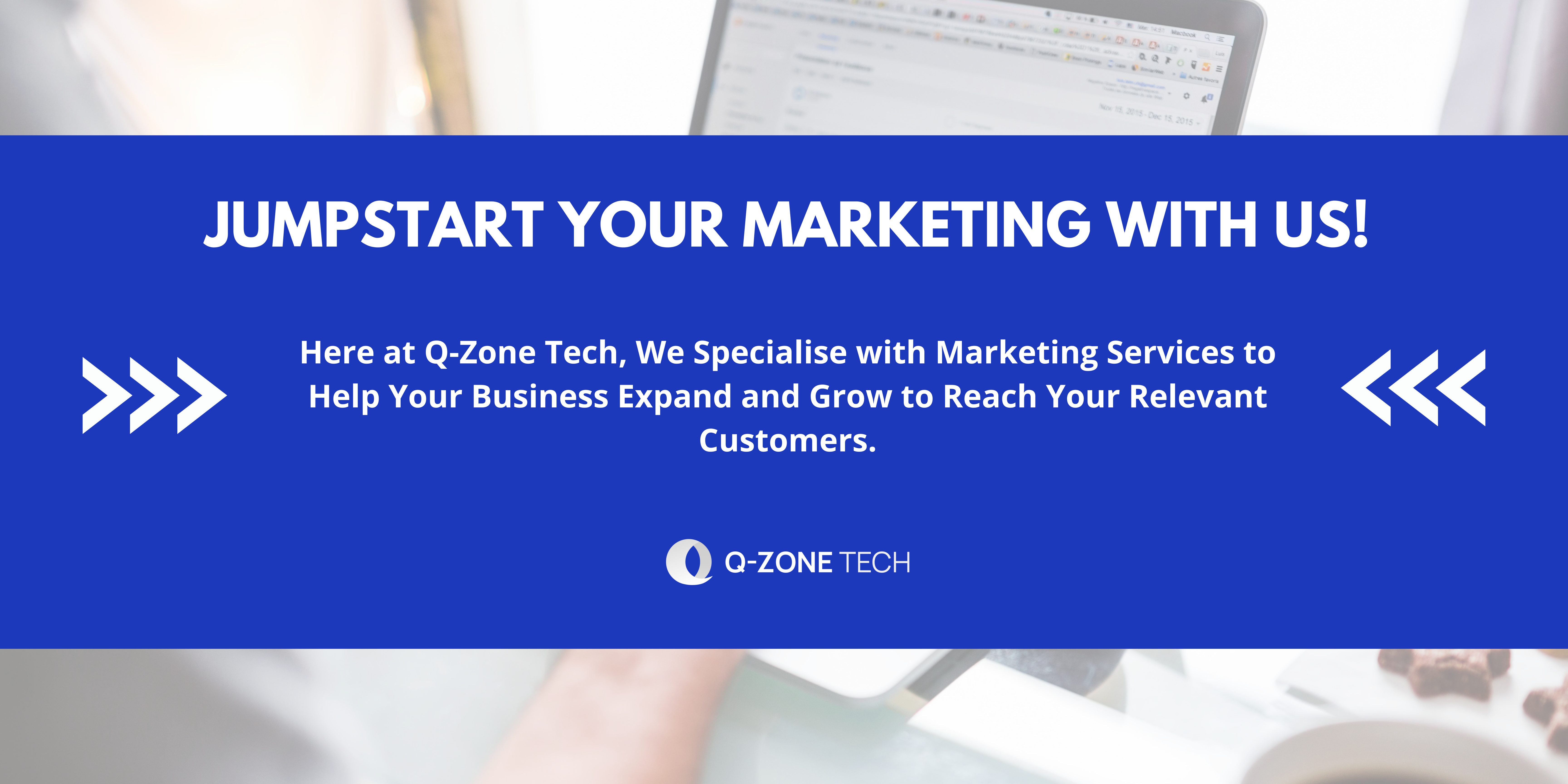 References
Market Yourself | Job Seekers Guide. (n.d.). Market-Yourself. Retrieved May 17, 2022, from http://www.jobseekersguide.org/market-yourself
McQuerrey, L. (2017, November 21). Consequences of Not Having a Marketing Plan. Small Business – Chron.Com. Retrieved May 17, 2022, from https://smallbusiness.chron.com/consequences-not-having-marketing-plan-50097.html
Manthei, L. (2021, April 22). The 4 Ps of Marketing: Understanding the Marketing Mix. Emarsys. Retrieved May 17, 2022, from https://emarsys.com/learn/blog/4-ps-of-marketing-importance/