A brand is an intangible marketing or business concept that helps people identify a company, product or individual. Within a company, branding marketing is an all-encompassing, constantly evolving strategy. 
Branding is the marketing practice of actively shaping your brand. It is what your business needs to break through the clutter and grab your target audience or ideal customer's attention. That's the basic definition, but there is so much more that goes into it. Branding is the perpetual process of identifying, creating, and managing the cumulative assets and actions that shape the perception of a brand in stakeholders' minds. 

All about Branding
Gamification is more common than we think it is. Some examples of gamification in our daily lives would be Shopee's Spin the wheel game or My Starbucks Rewards Programme. But how do we bring about gamification to the workplace?
There is a vast range of ways to infuse gamification into your business. Internally, point systems, leaderboards and many more can be put in place to increase internal engagement and motivation. Externally, reward systems and many more can be put in place to increase consumer motivation as well as customer loyalty.
Elements of Branding
at you'll need to create in order to cultivate how your business is perceived by its consumers.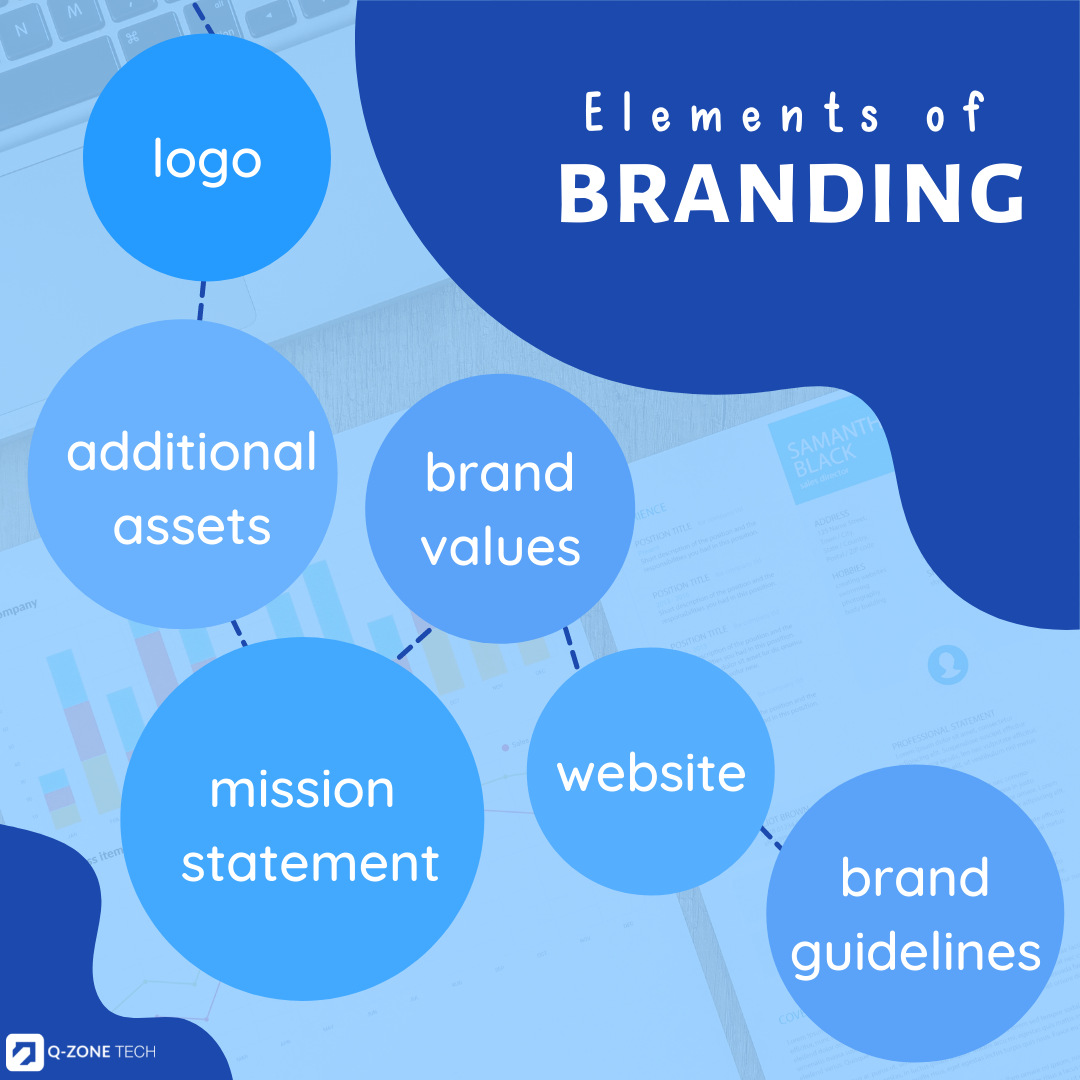 Importance of Branding
Branding is essential and beneficial to your business. Branding allows you to take the reins and control your company's reputation. Branding is critical to a business in view of the overall impact it makes on your company. It can change people's perception of your brand, it can drive new business and increase brand value. However, it can also do the opposite if done wrongly or not at all. So, how should we brand our business?
Empowering your Brand with Technologies
At Q-Zone Tech, we can not only help you refresh your existing branding, and provide strategies that can help you grow.
With BrandTech, we can also brainstorm for you to come up with a new pivoting business concept, find the funding, and execute the whole plan.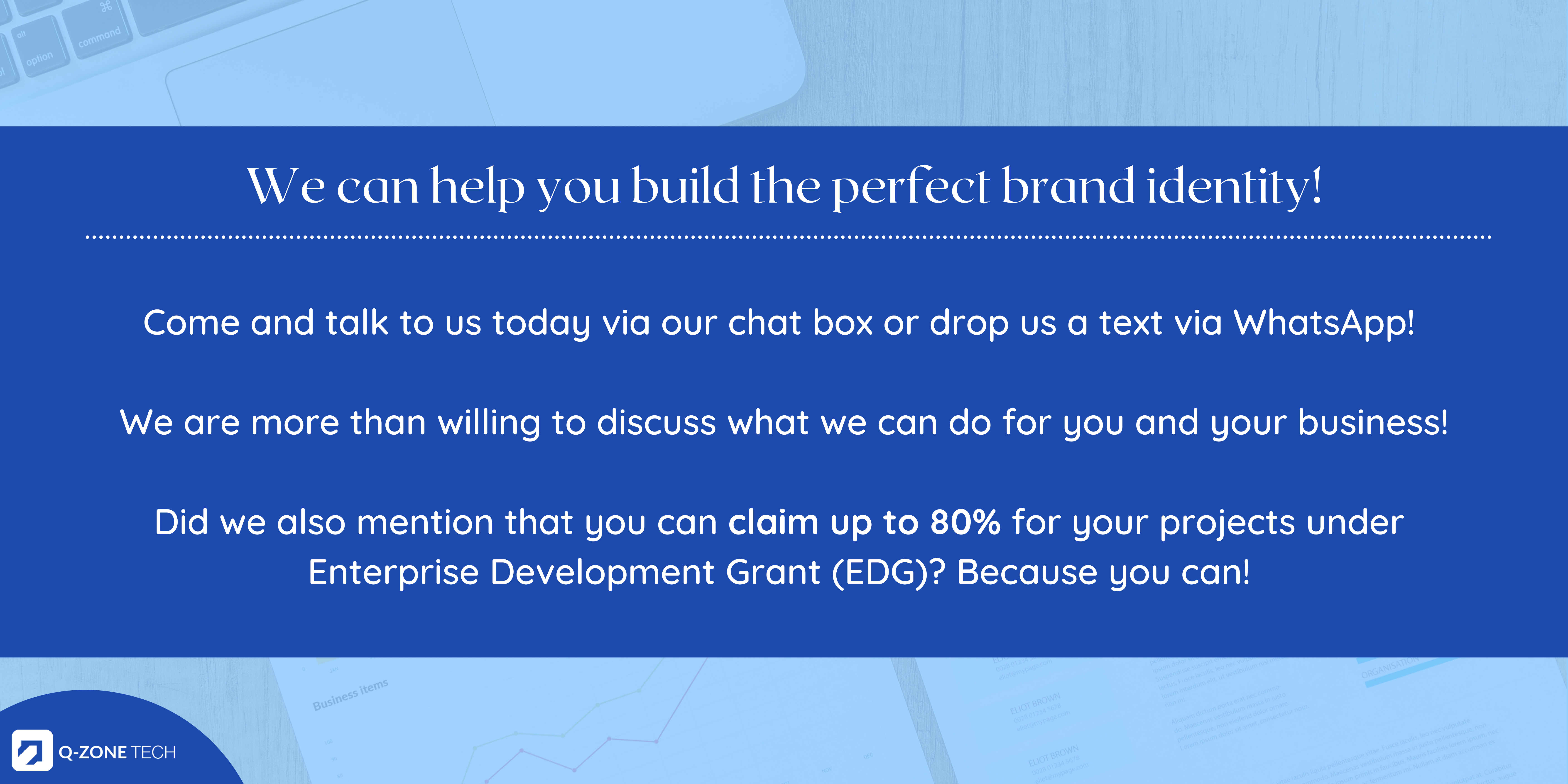 Interested to find out more? Connect with one of our branding specialists for a free consultation.