Did you know, as of 2020, worldwide e-commerce sales amounted to USD$4.38 trillion? It is projected to grow to at least USD$5.4 trillion in 2022!
 There are plenty of reasons why you should have an e-commerce business, for example having 24/7 potential income or having a place to showcase your bestsellers and entice consumers to purchase them.
In this article, we will be touching on both the pros and cons of e-commerce!
Unlike physical stores, it is easier for you to scale an e-commerce business. You would not have to worry about factors like looking for a bigger rental space, renovation/maintenance costs, hiring more employees, etc. Let's take a look at the pros of e-commerce platforms.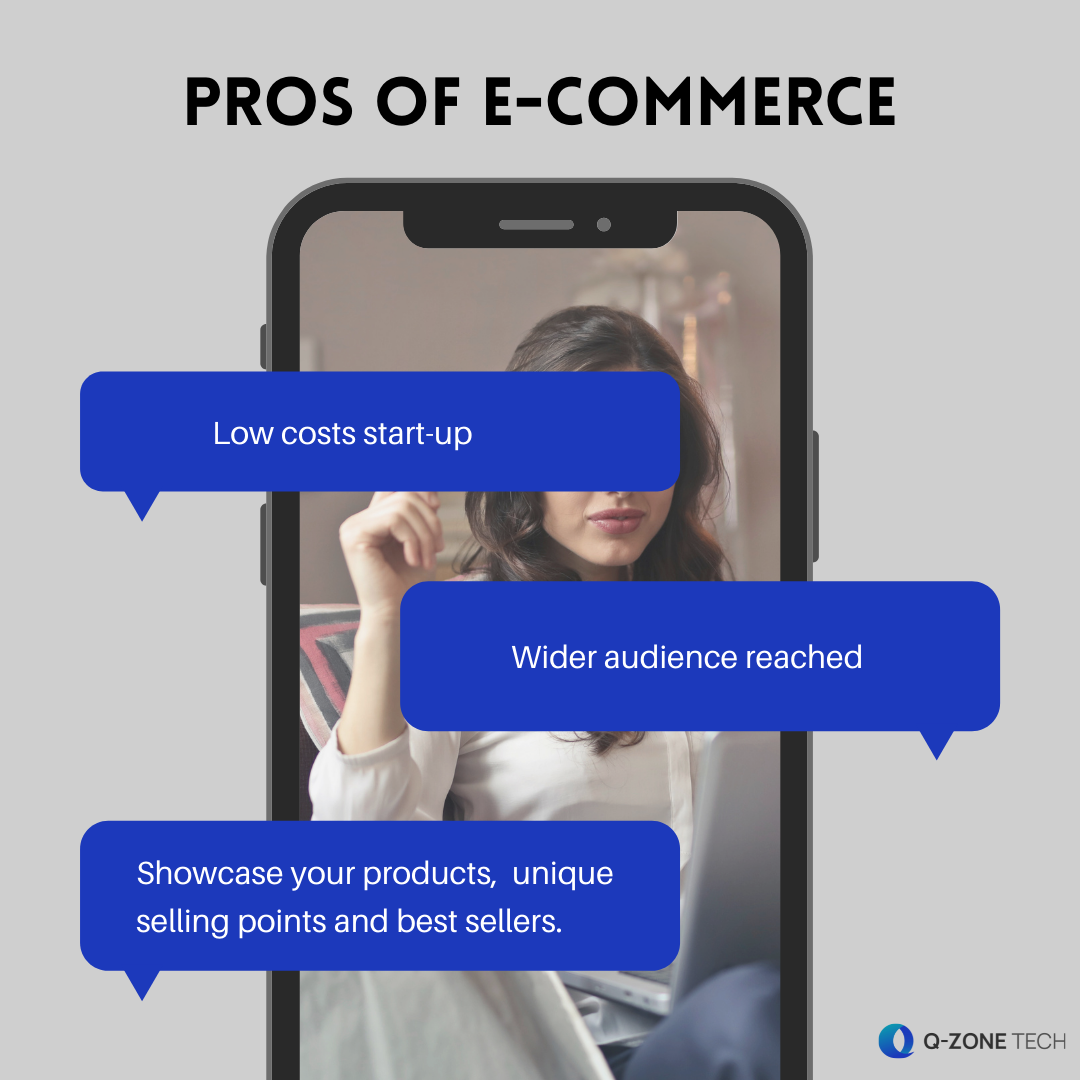 One of the biggest advantage is the low cost required to start an e-commerce business. You would not need to spend on areas like rental, renovation, hiring employes to work, buying sales equipment, etc.
 Another advantage is having a wider audience reach. With an e-commerce business you are able to ship your products/services to a global audience. Shipping internationally has its own benefits, for instance, it helps to build your brand quicker and that you are able to see profits before your competitors!
 You are also able to showcase your best-selling products/services and show why they are your best-sellers by including reviews and ratings from past customers on your website. This would encourage customers to buy from you as your services/products have received good reviews/ratings.
However, with pros comes cons. E-commerce is no exception to this.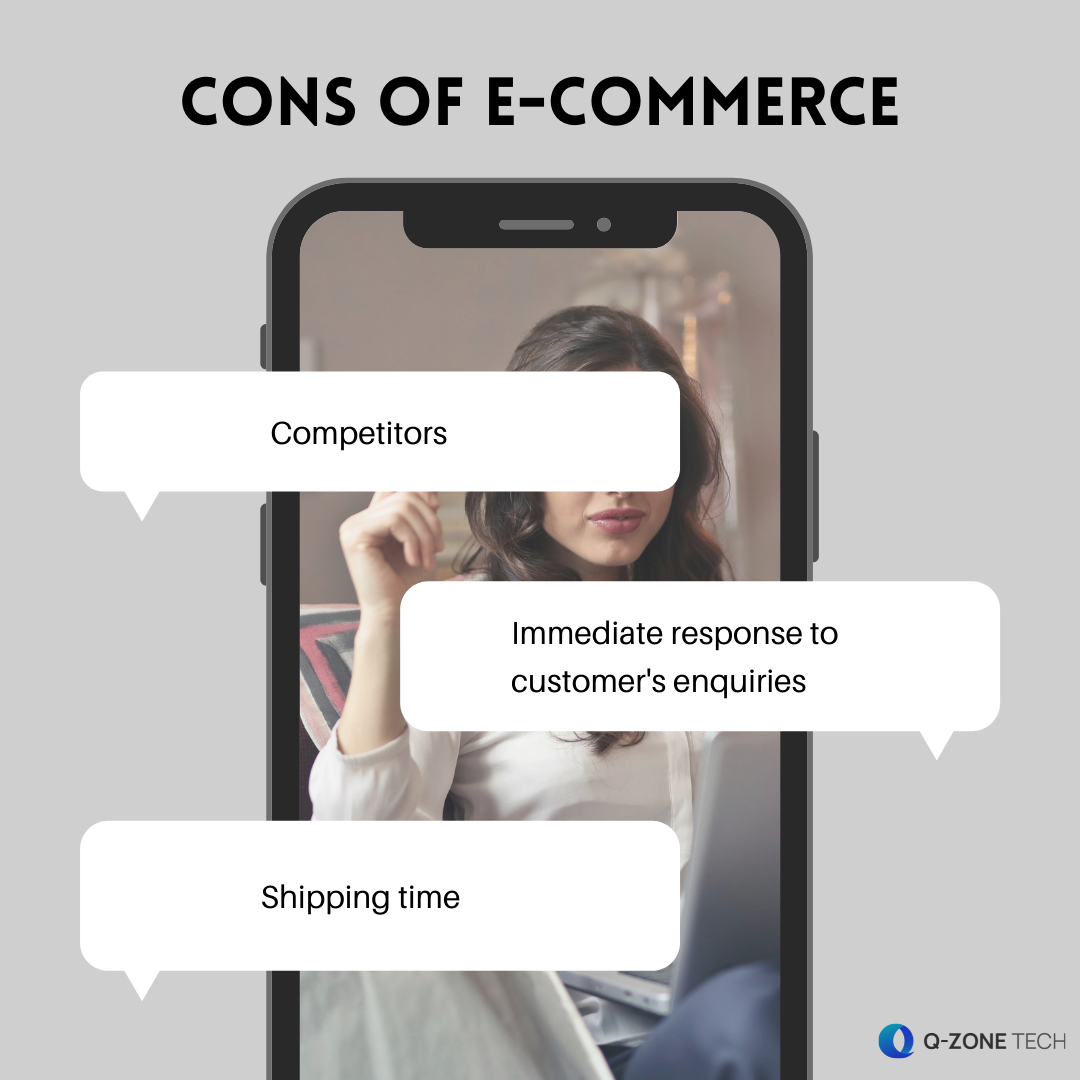 For instance, competition. Niche markets like health products, skincare and cosmetics, fashion, etc. are extremely competitive and advertising costs are expensive. 
 In physical stores, consumers are able to get their questions answered instantly by sales representatives. E-commerce businesses would face delays in responding to enquiries and as consumers today want instant gratification, they might not be willing to wait for an answer.
 Another disadvantage would be shipping time. Unlike physical shops, where consumers are able to take their products back instantly, e-commerce consumers would have to wait for a period of time before receiving their goods!
 In this article, we talked about the pros and cons of having an e-commerce business. We hope that it has cleared up some questions you might have on whether you should start an e-commerce business!