In today's rapid advancement of technology, we have grown to be more dependent and reliant on our mobile phone and the internet. Businesses are continually finding new and innovative ways to make their brand well-known to the rest of the world, trying to get a share of the market.
And digital marketing is a growing trend that is evolving day by day, changing our perception of how marketing can catch the attention of a broader customer turnout. But it has become a rather conventional method, losing the interest of customers and audiences with all the competition.
So how do we break away from the conventional method?
The priority of companies has shifted to adopt a new type of strategy – establishing themselves on the internet giving more access to customers through other methods such as website and development of mobile applications (APP).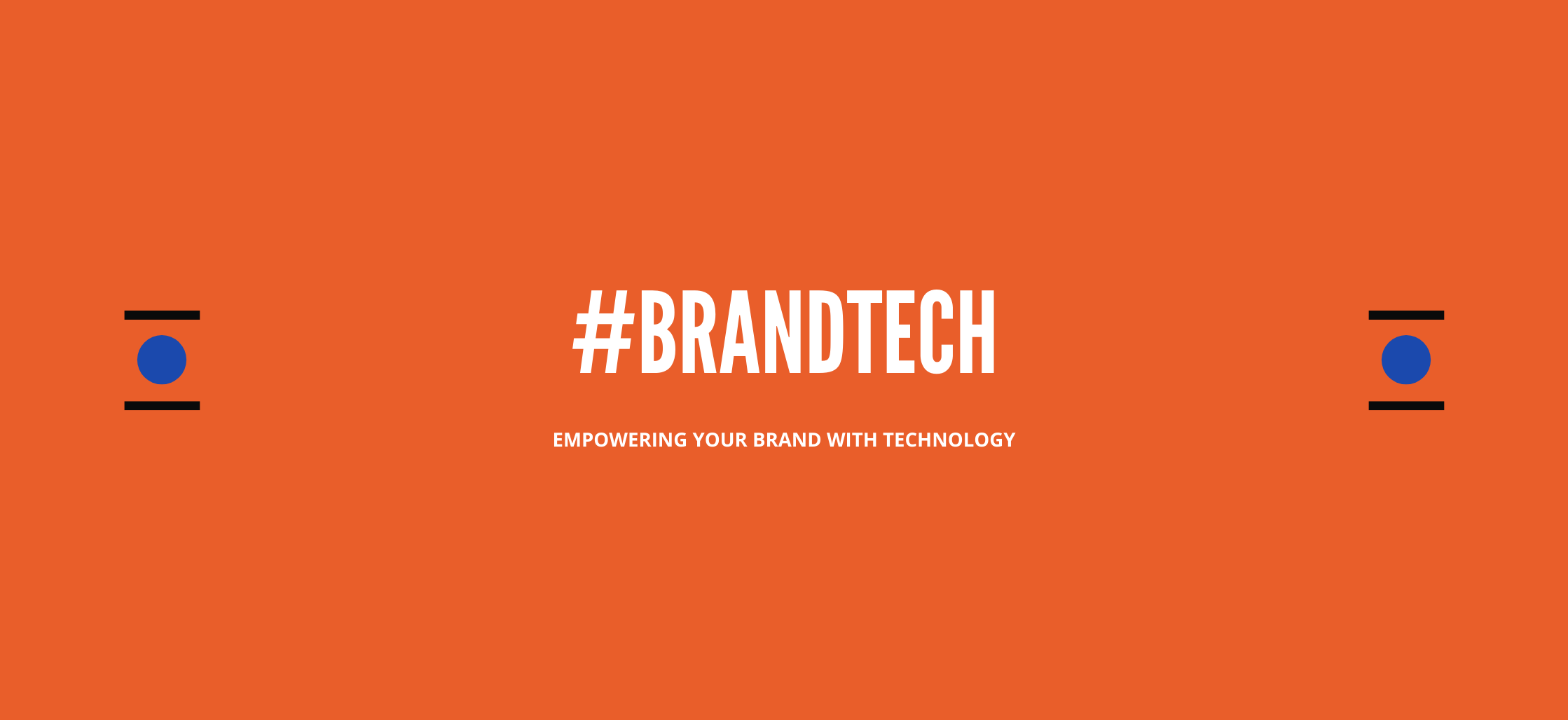 What is #BrandTech? It can be understood as using technology to do branding. Such as making use of digital marketing tools like Google, Facebook to create awareness and branding for your company. This is a more conventional method that helps companies and big brands to promote or gather insight of their audiences by offering search engine optimisation or the use of chatbox and various other methods to provide a better experience for their customers.
However, it can also be understood as Empowering Your Brand with Technology. Just like how Airbnb created a brand for itself with the use of an APP where it is an online marketplace for lodging, homestays for vacation rentals, and expanded to include tourism activities. Or just like how Facebook started out as a simple online networking platform where you can connect when one another, upload images and information when there were no others like it and has become the top social media marketing platform.
In other words, how do we use technology to create your unique selling point? No ideas are too crazy enough if we dare to think about it.
#BrandTech is essentially crafting and creating your brand with the use of technology. The advantage of your company lies in Technology.
Going Digital
In Singapore, the government has been encouraging companies to Go Digital and providing assistance to local Small-Medium Enterprises (SMEs) with grants such as Productivity Solution Grant and Enterprise Development Grant.
Aligned with this idea is #BrandTech. Other than creating an entirely new technology to  build the brand, we can also enhance the current or leverage on technology to increase a company's capabilities.
There is no better opportunity than now to Go Digital for your company especially in a pandemic situation.
Chat with us today via our customer support, phone or email whichever you are most comfortable with, share your ideas or let us brainstorm for you on how to empower your brand with technology using #BrandTech!